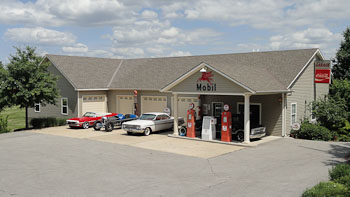 Here at Vintage Fabrication, we have built cars over the past 20 years that have won top awards including, but not limited to, ISCA Champions, Pro's Pick, Truck of the Year Finalist, Rod & Custom Top 100, Rod & Custom Street Rod of the Year Finalist, Street Rod Top 100. Our cars have been featured in several hot rod magazines, including covers and multiple page spreads.

Not sure what you want? We have several professional artists and designers that will help you design your custom rod so that you can see what the finished product will look like. They can make up several designs so you can pick your design as well as color scheme.

Whether you are building a car or just thinking about building one, please feel free to visit our shop and our website to keep track of our new projects. We take pride in the fact our customers have become some of our best friends.